Show results for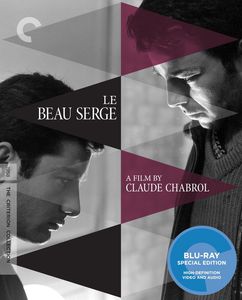 Le Beau Serge (Criterion Collection)
Release

9/20/2011

Film and TV Genre

Drama, Foreign-French

Media Format

Blu-ray

Please be advised. Unless otherwise stated, all BLU-RAY are REGION A and all DVD are REGION 1 encoding. Before purchasing, please ensure that your equipment can playback these regions. For more information on region encoding, please click the link below:
Product Notes
Of the hallowed group of Cahiers du cinima critics turned filmmakers who would transform French film history, Claude Chabrol (LES BONNES FEMMES) was the first to direct his own feature. His stark and absorbing landmark debut, LE BEAU SERGE, follows a successful yet sickly young man (A WOMAN IS a WOMANs Jean-Claude Brialy) who returns home to the small village where he grew up. There, he finds himself at odds with his former close friend (LES COUSINSsS Girard Blain) now unhappily married and a wretched alcoholic and the provincial life he represents. The remarkable and raw LE BEAU SERGE heralded the arrival of a cinematic titan who would go on to craft provocative, entertaining films for five more decades.