Show results for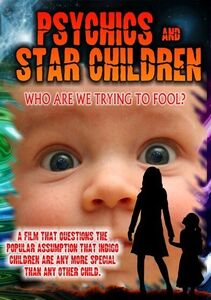 Psychics and Star Children: Who Are We
(Manufactured on Demand, NTSC Format)
Release

9/26/2013

Film and TV Genre

Special Interest-Documentary

Media Format

DVD

Video Format

NTSC

Please be advised. Unless otherwise stated, all BLU-RAY are REGION A and all DVD are REGION 1 encoding. Before purchasing, please ensure that your equipment can playback these regions. For more information on region encoding, please click the link below:
Product Notes
There is a rapidly growing and universal phenomenon in the world today. To many it is a sign of a new age and a re-awakening of mankind. To others it is a sign of alien or otherworldly beings visiting our domain. This peculiar and yet fascinating new thing is given many names, but the two most popular are Star Children or Indigo Children. And this is where the crunch comes, because it involves children - the ones we should be protecting. Some believe that this is the stage mom syndrome gone too far and that it needs stopping to save the mind of the child. In this film we hear from two of those who are turning against the tide of the Star Child and yet they themselves claim to be psychic. Joining them is psychic, Paul Salmon, of Eternal Spirit magazine. Enter a world full of contradiction and make up your own mind. World Wide Multi Media brings you quality video content from around the globe.
Description
| | |
| --- | --- |
| Title: | Psychics and Star Children: Who Are We |
| Genre: | Special Interest-Documentary |
| Studio: | Alchemy Worldwide |
| Attributes: | Manufactured on Demand, NTSC Format |
| Release Date: | 9/26/2013 |
| Media Format: | DVD |
| UPC: | 883629731698 |
| Original Language: | ENG |
| Run Time: | 60 minutes |
| Video Format: | NTSC |
| Year of Release: | 2009 |